est 1921
Fostering Outdoor
& Environmental
Stewardship
About Us
Over the past decade Camp Kawartha has taken a leadership role in fostering stewardship and environmental awareness. We are an accredited, award-winning, not-for-profit organization that is dedicated to the promotion of the highest standard of programming, Established in 1921, Camp Kawartha has expanded into a year-round facility, offering day and overnight summer camps for children ages 4-17, curriculum-linked outdoor and environmental education programs for students in grades K to 12, and facility rentals for meetings, workshops, group retreats, and conferences. Camp Kawartha also offers workshops on environmental education, sustainable living and is working with the entire community to foster stewardship at each and stage of a child's development.
What We Do
Open year-round with two facility locations, we offer a variety of programs for children, youth and adults. Explore our website to find out what Camp Kawartha can offer you.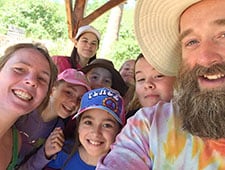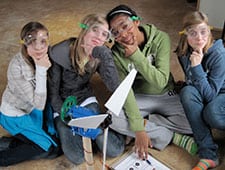 Curriculum-Linked Education Programs
We offer over 80 curriculum-linked outdoor and environmental education programs for Elementary & Secondary students grades K-12 at both our facility locatoins.
We also provide programs for homeschooled children at our Peterborough location.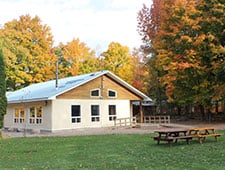 Facility Rentals
From September to June, our two facility locations offer a scenic and relaxing venue for group retreats, conferences, or meetings. Choose our Outdoor Education Centre on Clear Lake for a scenic relaxing venue for overnight rentals, or our Environment Centre in Peterborough for day or evening rentals.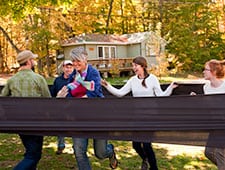 Corporate Team Building
Our experienced facilitators deliver group team building programs designed to foster positive communication and leadership.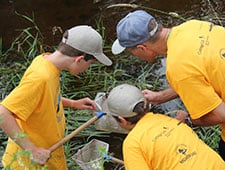 Outreach Camps
In partnership with local Cottage Assocations, we deliver environmental camps, teaching about stewardship, ecology and enjoying the outdoors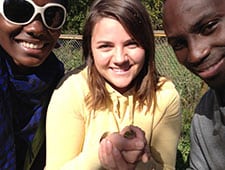 Continuing Education
We provide Eco-Mentorship courses for College and University students.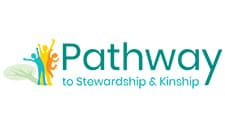 Community Partnerships
Our Pathway to Stewardship and Kinship is a community-based strategy to inspire our children and youth to create healthy and vibrant communities for themselves and for the planet.